Are you interested in learning more about how to propagate native plants from seed? Kalamazoo Area Wild Ones and Western Michigan University are teaming up to offer a workshop designed to walk you through the various stages of the process.
The workshop will be divided into two parts (seminar and greenhouse portions). Space is limited so pre-registration is required. Use the Sign-Up.com link to check for available spots in the seminar and greenhouse portions. There is no wait list option so please check back often to see if spots open up.

Program Description:
Seminar portion: 9:00-10:30 am, limited to 50 participants
Mike and Carol Klug (KAWO) and Laura Moss (WMU Landscape Services) will share their many years of experience growing native plants as they cover the basics on seed collection, cleaning and storage, seed stratification to enhance germination success, transplanting seedlings, growing out the plants and final installation of propagated plants.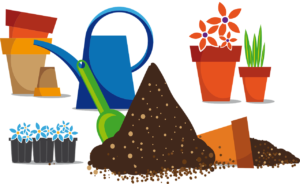 Greenhouse portion: 10:30 am-12:00 pm, limited to 30 participants
Chris Jackson (Director of Finch Greenhouse, WMU), Ann Fraser and Tom Noland (KAWO) will demonstrate the seed sowing process and then guide participants in selecting and transplanting young seedlings into plug trays where the plants can be grown to size. Species available will depend on germination success of seeds we are currently preparing for the workshop. Participants will be able to take home a customized tray of 38 seedlings that will be ready to plant in the ground in October.
Questions? Contact Ann Fraser at [email protected]
NEW DATE: Saturday, September 10, 2022
Times: 9:00-10:30 am (seminar portion); 10:30 am-12:00 pm (greenhouse portion)
Place: Room 1710 Wood Hall, Western Michigan University (continuing in the adjoining greenhouse)
Preregistration required: Because of capacity limits, preregistration for each portion is required. Depending on the state of the pandemic and WMU regulations, masking may be required during the event.
Parking: Parking is free on weekends in designated lots on the WMU campus. The closest free lots (less than 5 minute walk) are the Miller Auditorium parking ramp (structure #35) (access via Ring Road South) and Student Parking Lot #61 near the Fetzer Center (access via Ring Road North near Howard/Michigan Ave).
From the Miller Auditorium parking area, walk north past the tall Sprau Tower on the right. As you pass the tower, you will see the greenhouse to the left. There are exterior doors to the Wood Hall building on either side of the greenhouse that you may enter. Once inside, find Room 1710 in the main corridor.
From Lot #61 near the Fetzer Center, walk southeast between Everett Tower and Haenicke Tower to Wood Hall. Enter the upper doors and go downstairs to Level 1 to find Room 1710.
To register (if spots are still available) or check your registration status, click on this SignUp.com link. If you are already signed up but are no longer able to attend on Sept. 10, please cancel your registration so that your spot can be freed up for others. If you are having difficulty with the SignUp link, please email [email protected]. We are not maintaining a waiting list. Continue to check the SignUp.com page in the weeks leading up to the workshop as spots may become available. Any open greenhouse spots from no shows will be offered up at the workshop event.
Questions? Contact Ann Fraser at [email protected]
---