January 9, 2022
Kalamazoo Area Wild Ones honored Tom Small for his many contributions to environmental sustainability in our area, including landscaping with native plants. The event was held on Zoom and included words from a number of speakers who have worked closely with Tom over the years on various projects and interests.
VIEW the recording of the Zoom event (36 min)
In Tom's honor, we unveiled the plans for a bench to be installed in Glen Park, a pocket park located in the Oakwood-Winchell neighborhood where Tom lives. Funding was provided by KAWO and individual donors.
Over the 2022 season, volunteers from Stewards of Glen Park, Kalamazoo Area Wild Ones Community Projects, and other community members also worked to remove invasive species, create trails, and install native plants at the park. The bench was installed and new sign has been placed in the park.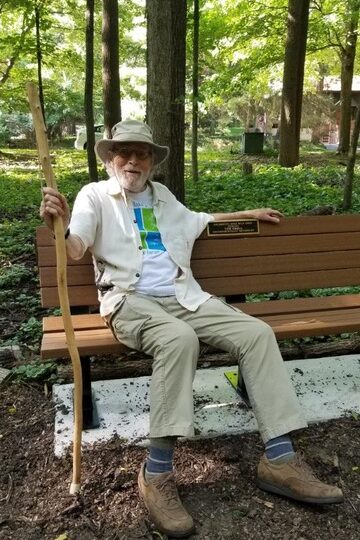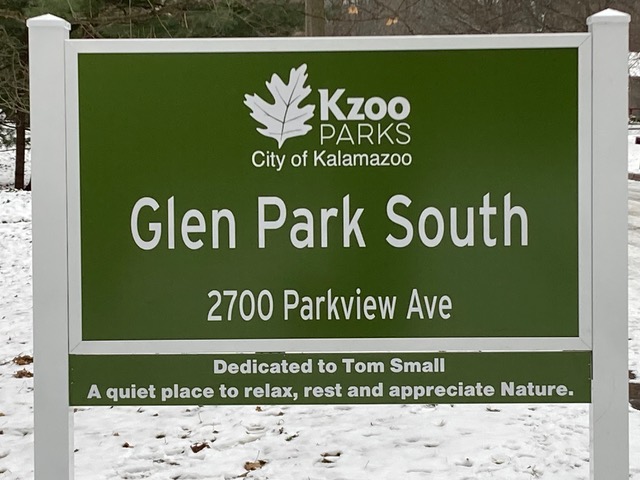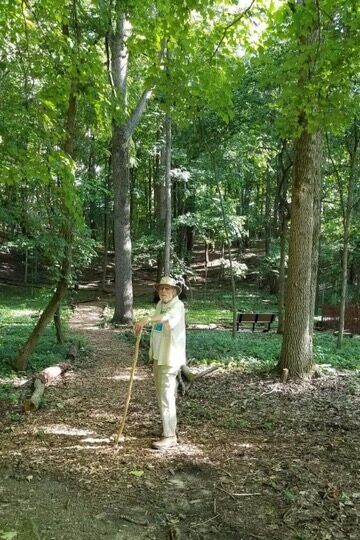 photos by Karin Larsen
---