A View From the Glen: Restoration of a Small Urban Park in Kalamazoo
Wednesday, Nov 16, 2022 • 7-8 pm
featuring Paul MacNellis, former Director, WMU Landscape Services Department and Karin Larsen, Friends of Glen Park South
First United Methodist Church, 212 S. Park St, downtown Kalamazoo View Map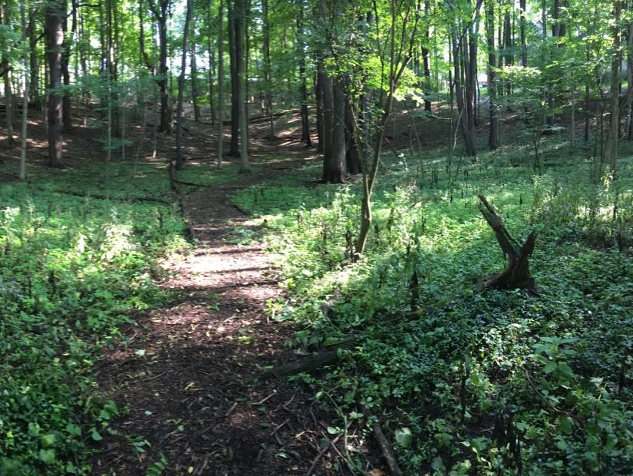 Wild Ones has recently become an active supporter of the local Pocket Park located just off of Kensington in the Oakland Winchell Neighborhood. This month's presentation will highlight the work being done at Glen Park by the Stewards of Glen Park with the support of Kalamazoo Area Wild Ones. You will hear an overview of the recent history as well as the efforts to create a more sustainable environment. This park is a treasure hidden in plain sight. Come to learn more about Glen Park as well as the upcoming opportunities to work globally on a local level.
Paul MacNellis has spent most of his life working outdoors. He retired from Western Michigan University (his Alma mater) in 2010. There he directed the Landscape Services Department for the 1300+ acres of university property. This included two preserves (Asylum Lake and Kleinstuck) inside the city limits of Kalamazoo. Since retiring he has served on the Boards of both preserves.
Paul was instrumental in authoring the Natural Features Protection ordinances for the City of Kalamazoo and served on the NFP review board. He also served as the Michigan Southwest Corner Cluster Coordinator with The Stewardship Network, beginning in 2005. Paul is also actively involved with prescribed burn efforts, stormwater management issues, and invasive species management.
Karin Larsen is a retired elementary school educator with a focus on the environment. She has played a key role in coordinating and organizing the efforts of the Friends of Glen Park South. As a child she loved to escape to the woods and go down to the streams to catch frogs and crawfish. In retirement, she continues to escape to the woods and enjoy its wonders.
This presentation is an in-person event at First United Methodist Church, 212 S. Park St. The event will not be streamed simultaneously or recorded for later viewing. FUMC is located in downtown Kalamazoo near Bronson Park. Parking is free; lot entry is off Academy Street. View Map