Panel Presentation: A Wealth of Experience within KAWO
Wednesday, Oct 26, 2022 • 7-8 pm
featuring Mike Weiss, Marie Johnson, and Ruth Caputo, Kalamazoo Area Wild Ones
First United Methodist Church, 212 S. Park St, downtown Kalamazoo View Map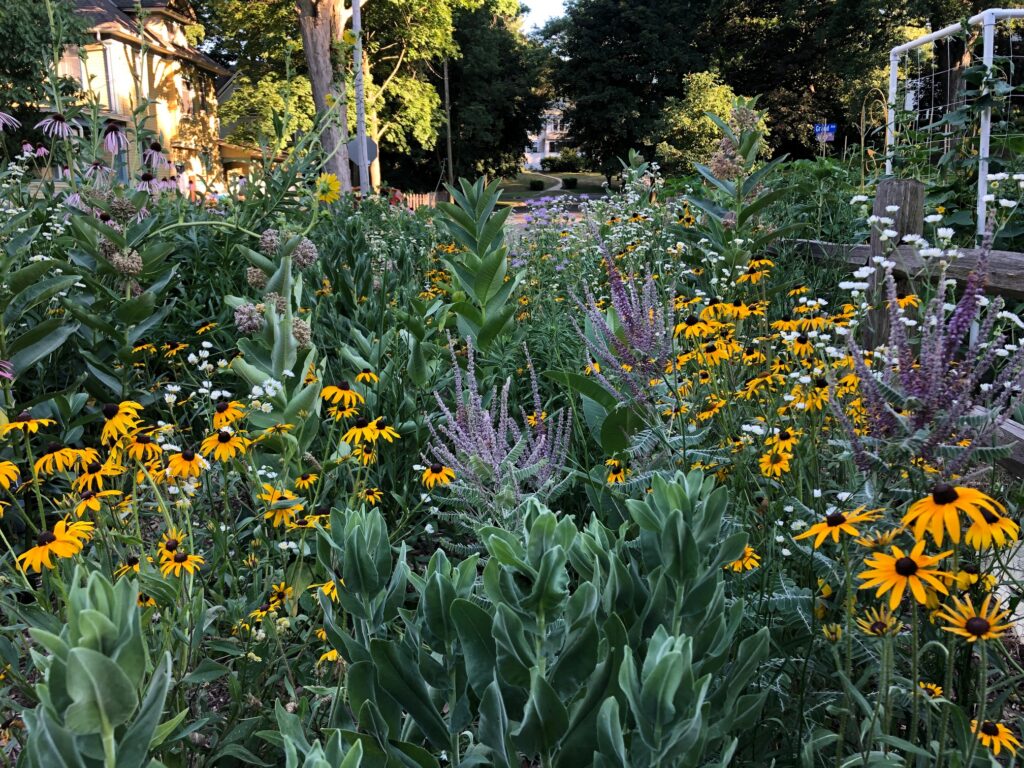 Our October program will provide thoughts on various subjects such as how to defend new plants from critters and how to garden with disability. The audience will be given the opportunity to ask questions and add comments about their own experience. Mike Weiss, Marie Johnson, and Ruth Caputo are the panel members. This is a new format for KAWO and we hope you enjoy it.
Mike Weiss is the owner of Dropseed Native Gardens and Ecological Restoration in Kalamazoo. He has been gardening with native plants for 19 years and has worked as an ecological restoration volunteer for 10 years with the Ronan Park Stewardship in Chicago, Shirley Heinze Landtrust in Northwest Indiana and the Southwest Michigan Land Conservancy and the Stewards of Kleinstuck in Southwest Michigan where he also serves as a board member of SOK. Weis is also a photographer and a percussionist.
Marie Johnson has been working with native plants for about 14 years. Her yard has been slowly transformed from grass and trees to native plant chaos surrounding her Kalamazoo Township home. Her yard, though chaotic, is "crazy beautiful," "Jumanji-like" and "deeply peaceful" as described by various family and friends. Marie is a Master Gardener and a member of KAWO.
Ruth Caputo has been working with native plants for about 18 years. Her backyard is now an acre of prairie garden, woodland garden, and rain garden. She has also established native plant gardens around her church. Ruth is a member of KAWO and is chair of the Program Committee.
This presentation is an in-person event at First United Methodist Church, 212 S. Park St. The event will not be streamed simultaneously or recorded for later viewing. FUMC is located in downtown Kalamazoo near Bronson Park. Parking is free; lot entry is off Academy Street. View Map