On the Brink of Local Extinction: Interventions for the Weakest Links to Plant Species Survival
Wednesday, November 29 22, 2023 • 7-8 pm
featuring Todd Barkman, Professor of Biological Sciences, Western Michigan University
Portage District Library, 300 Library Lane, Portage, MI. (View Map)
social time with information tables and snacks begins at 6:30 pm; program begins at 7:00 pm
---
Program Description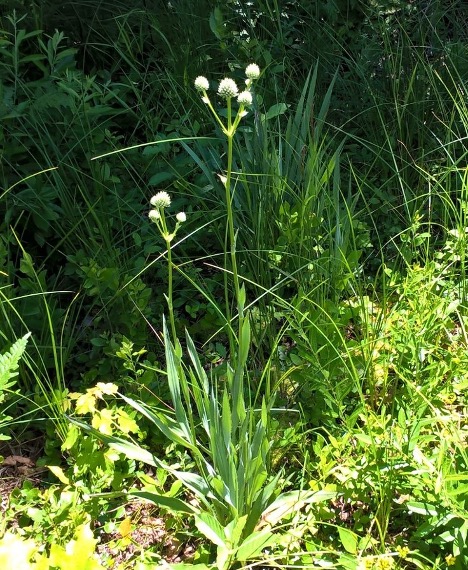 Over the last 100 years, an estimated 40 plant species have gone extinct in Kalamazoo County and another 70-120 are considered endangered and likely to go extinct without dedicated and concentrated efforts. If conservation goals prioritize preserving local genotypes, then understanding local population dynamics can help shed light on effective conservation strategies for these, or any, species. Population matrix models can be used to predict population growth rate trajectories. While these models may sound complicated, they require a few, relatively simple parameters that can be measured in the field for most species. In this presentation, I will review the basics for how we can predict growth rate of our local plant populations. Then, I will show how we can use simple experiments to complement those predictions to understand factors that are limiting recruitment and population persistence. With this information, interventions can target those aspects that most limit population persistence and growth. We demonstrate this approach on local Kalamazoo County populations of Eryngium yuccifolium (Rattlesnake master) and Coreopsis palmata (Prairie coreopsis).
Todd Barkman is a Professor in the Department of Biological Sciences at Western Michigan University. His work spans a wide array of topics including parasitic plant genome evolution, tropical plant taxonomy, evolution of caffeine production in plants and population genetics of rare species in Michigan and Southeast Asia. Over the past 23 years, he has taught General Botany, Plant Systematics and Molecular Biology Laboratory. While deciphering how plants have evolved is his main goal, seeing students graduate and develop careers related to their passions brings him the most joy!
This is an in-person event at Portage District Library, 300 Library Lane, Portage, MI. View Map
The PDL facility has free parking and is wheelchair accessible.
Come early to enjoy some social time, information tables and snacks, beginning at 6:30 pm; program begins at 7:00 pm
This program will be recorded and posted on our YouTube channel in the event you are unable to attend in person.