WHEN IS NATURAL LANDSCAPING TRULY NATURAL?
Wednesday, October 25, 2023 • 7-8 pm
featuring Tom Small, Professor Emeritus, Western Michigan University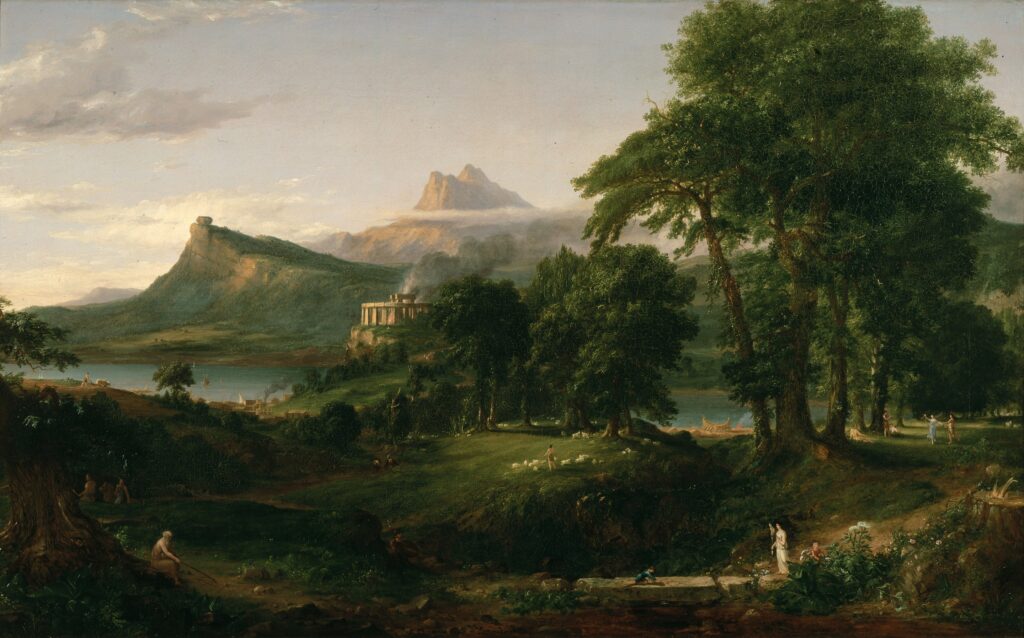 Portage District Library, 300 Library Lane, Portage, MI. (View Map)
social time with information tables and snacks begins at 6:30 pm; program begins at 7:00 pm
Program Description
In my October program, I hope to raise some serious questions about the future of natural landscaping. But we'll begin with an illustrated romp through past versions of natural landscaping, including some of the revolutionary changes in our ideas of "nature" and what constitutes a "landscape." This part of the program will include some beautiful illustrations, and maybe a few that are mildly shocking.
One of the themes I'll be developing is the idea of restoration—the restoration of something that has been lost or is being lost. In western cultural history, beneath and behind all the changing images of "nature" and the landscape garden, lies the yearning to restore and return to what has been lost—some version or another of "paradise." Where does the mission of Wild Ones fit into that continuity?
I'll touch upon what seem to me some of the major changes and challenges we face, now and in the future, including climate disruption, our growing awareness of plant intelligence, and the artificial "nature" of artificial intelligence.
I'll offer some thoughts on what seems to me a major problem with Doug Tallamy's Nature's Best Hope: his indecision as to whether his project of converting half of America's turf-grass properties to "natural landscape" and a Homegrown National Park is truly revolutionary, or nothing more than a superficial change of taste easily accommodated within the confines of our current middle-class culture. Are we counter-cultural subversives? A threat to the values and standards that made America great? Or just a bunch of happy, harmless gardeners hoping to rescue a few bees from replacement by AI drones? This program will provide, insofar as I can manage it in 45 minutes or so, something of what my 25 years of Wild Ones experience and my 91 years of life have taught me. It will be a very personal vision that will include some fun, some stories, some eccentricities, and maybe some challenges. Please join me.
---
Tom Small is co-founder of Kalamazoo Area Wild Ones and co-author of Using Native Plants to Restore Community. He is a retired Professor of English Literature and a retired professional actor. He currently writes and edits for Quaker Earthcare Witness, the Quaker environmental organization for North America.
This is an in-person event at Portage District Library, 300 Library Lane, Portage, MI. View Map
The PDL facility has free parking and is wheelchair accessible.
Come early to enjoy some social time, information tables and snacks, beginning at 6:30 pm; program begins at 7:00 pm
This program will be recorded and posted on our YouTube channel in the event you are unable to attend in person.