Get On the Map: Be Part of the Homegrown National Park
Wednesday, March 22, 2023 • 7-8 pm
featuring Noel Ocen and a panel of KAWO Members
Portage District Library, 300 Library Lane, Portage, MI. View Map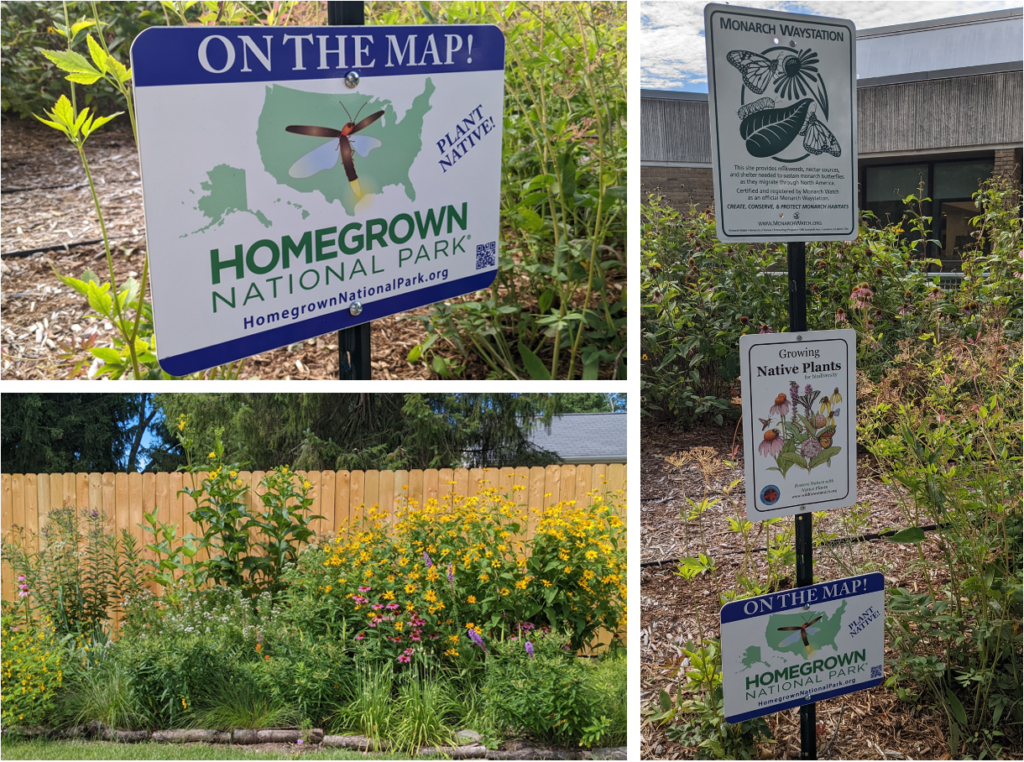 Are you on the Homegrown National Park Map? Homegrown National Park (HNP) is the term coined by Dr. Doug Tallamy for his science-based grassroots call-to-action to regenerate biodiversity by replacing just one half of the green lawns (ecological deadscapes) of privately-owned properties. That equals 20,000,000 acres — more than all of our national parks combined.
On March 22, 7pm, KAWO Executive Board member Noel Ocen will provide an overview of the nationwide HNP project and the local effort she is leading in Kalamazoo to get the community on the map. She and a panel of KAWO members will speak about how they have transitioned their lawns to native plants, either recently or years ago. Join us for this exciting look into the future of restoring biodiversity into our lives.
---
Having been raised in what she calls a cement jungle (Chicago), Noel Ocen had little opportunity to experience nature or become involved in gardening at any level until fairly late in life. When she retired in 2009, she completed the Kalamazoo Master Gardener program and subsequently attended a lecture that changed her gardening focus forever. That lecturer is someone known to many of you, Steve Keto. Steve was a guest lecturer at a Master Gardener Association meeting in early 2010, and his inspirational and articulate defense of restoring native plants to the environment was the catalyst for Noel's involvement in the native plant movement. At the same time, a personal acquaintance with KAWO, member Chris Bartley, brought Noel to Wild Ones—and the rest, as they say, is history.
This is an in-person event at Portage District Library, 300 Library Lane, Portage, MI. View Map
The PDL facility has free parking and is wheelchair accessible.
This program will be recorded and posted on our YouTube channel in the event you are unable to attend.