Designing Native Plant Gardens: Minimizing the Error in Trial and Error
Wednesday, February 22, 2023 • 7-8 pm on Zoom
featuring Mike Weis, Owner, Dropseed! Native Gardens and Ecological Restoration
Not able to tune in? You can view Mike's presentation here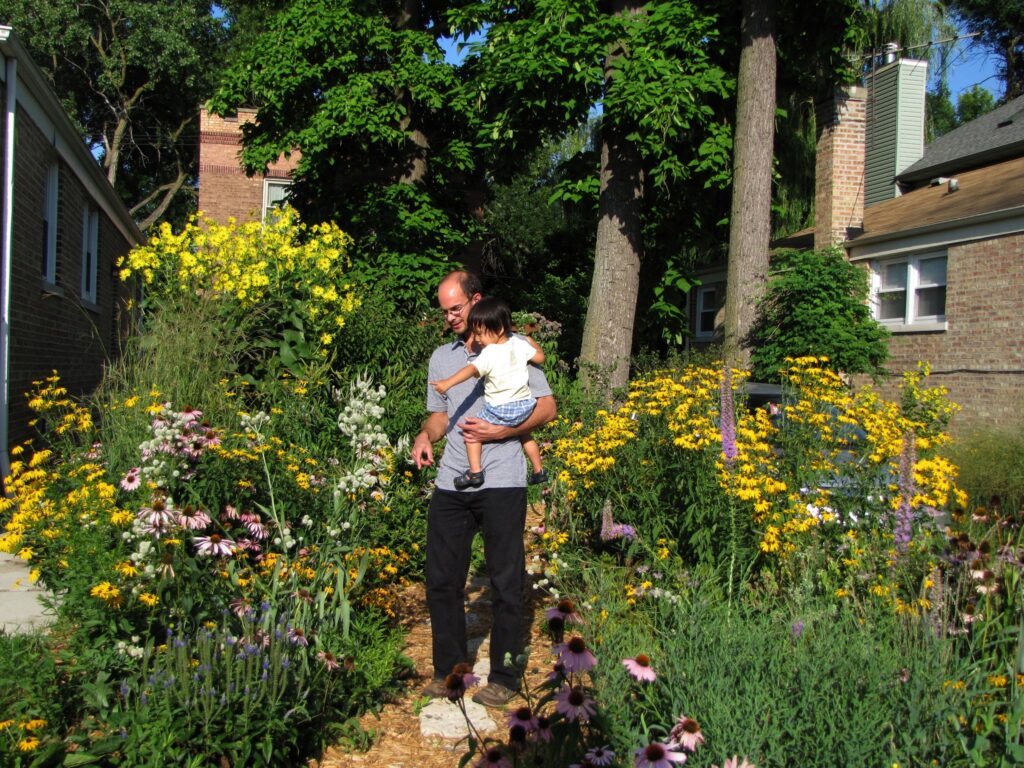 Whether you are wondering how to get started with native plant gardening or have years of experience, this program is sure to have something for everyone. Experienced native plant gardener and designer Mike Weis will take us through the steps in the first garden he ever installed, starting in 2005. He will present a slideshow of images of this garden through the years (shown in this photo, in 2010) to illustrate how some decisions/methods that were used worked well while others did not (hence the title).
---
Mike Weis is the owner of the Kalamazoo-based landscape company, Dropseed! Native Gardens and Ecological Restoration. He has been gardening with native plants since 2005. Weis also works seasonally for Hidden Savanna Native Plant Nursery and volunteers as an ecological steward for Southwest Michigan Land Conservancy and Stewards of Kleinstuck, where he serves as a board member. Weis is also an accomplished percussionist, composer and conceptual photographer.
This presentation was a virtual event. View recording.