Wildflower Seasonal Grand Finale
Saturday, September 16, 2023
10 am – 12 noon
with Nate Fuller, Executive Director, Sarett Nature Center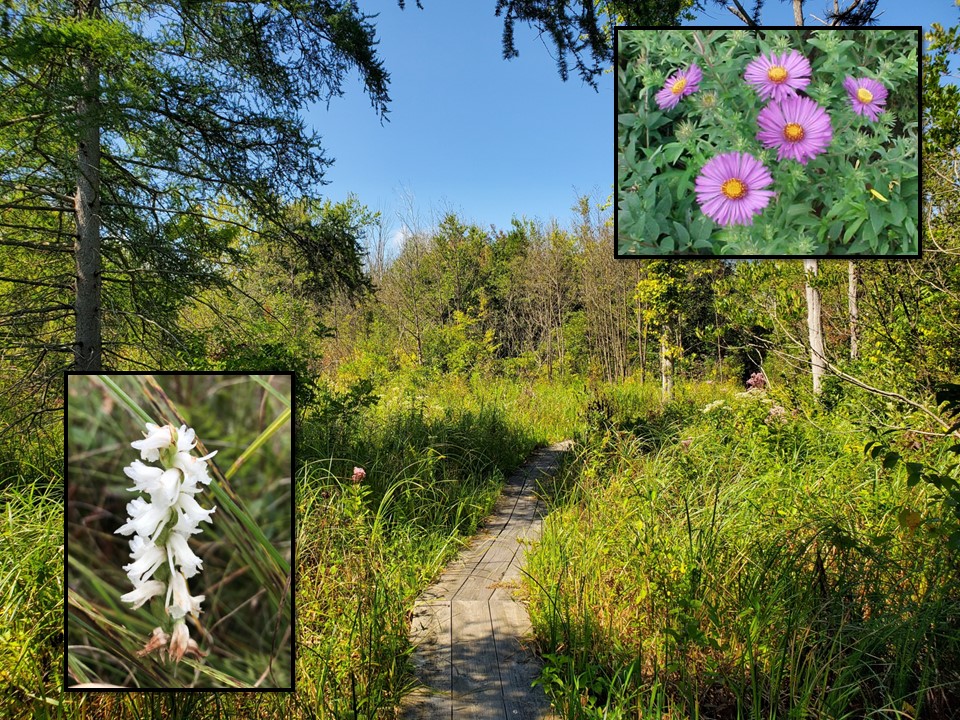 The wetland wildflowers of Sarett will be putting on the last great show before the end of the growing season. In addition to the wonderful variety of goldenrods and asters (over a dozen species) and common showy wetland flowers, we will look for the less common gentians, orchids and fen-specialists. For those considering a rain garden, this will be a nice introduction to late-season blooming options.
Location: Sarett Nature Center, 2300 N Benton Center Rd, Benton Harbor, MI • 10:00 am – 12:00 noon (not including the 46 min travel time to the site).
Ride Sharing: For those interested in ride sharing, we will meet in the parking lot in front of the Target store at the Maple Hill Pavilion shopping mall on West Main (5350 W Main St, Kalamazoo, MI). Please get there a few minutes early so we can leave at 9am. Questions? Call Ruth at (269) 207-2815
Accessibility: Access to the wetland trails requires going down (and up upon return) a set of stairs and a sloped trail with an elevation change of 20-30 feet. The walk in the Sarett wetlands is level on a mix of woodchip and boardwalk trails. If it has been rainy, the boardwalks can be a bit slippery. No special clothing or footwear is required. 
Learn more about Sarett here
Questions? Contact Ruth Caputo [email protected] | 269-207-2815
---
Nate Fuller is the Director of Sarett Nature Center and has been working in conservation and environmental education for over 20 years. He embraces being a Jack-of-all-trades when it comes to natural history and loves to share his enthusiasm for wildflowers, birds, reptiles, butterflies or whatever his path crosses. Nate's degrees in biology and geography reflect his favorite questions of "what is that?" and "why is it there?".